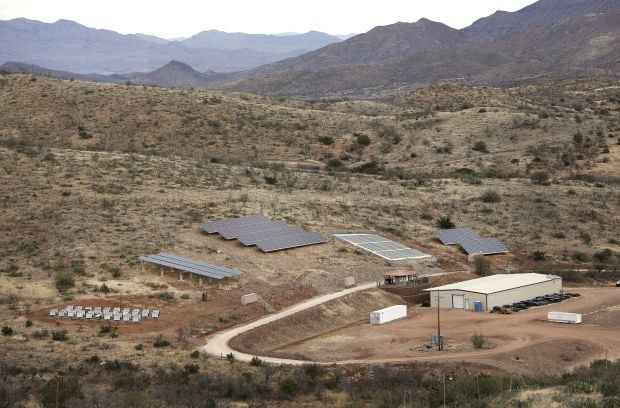 Arizona appeals court sides with Rosemont Mine over air quality permit | Local news | tucson.com
A state air quality permit needed for construction of the proposed Rosemont Mine is back in force due to an Arizona Court of Appeals ruling issued Tuesday.
The appeals court overturned a March 2015 ruling by a Maricopa County Superior Court judge who had tossed out the permit on the grounds that the state's environmental agency's issuance of the permit was "arbitrary and capricious." The decision removes one of three major governmental hurdles that the proposed mine still must clear before it's authorized to start construction.
The appeals court, disagreeing with the lower court, ruled in favor of the Arizona Department of Environmental Quality and of Rosemont on questions of how a range of technical factors were used to calculate whether the mine would violate air quality standards. The lawsuit challenging the permit had been filed by the Save the Santa Ritas, a coalition of community and environmental groups that has opposed the mine.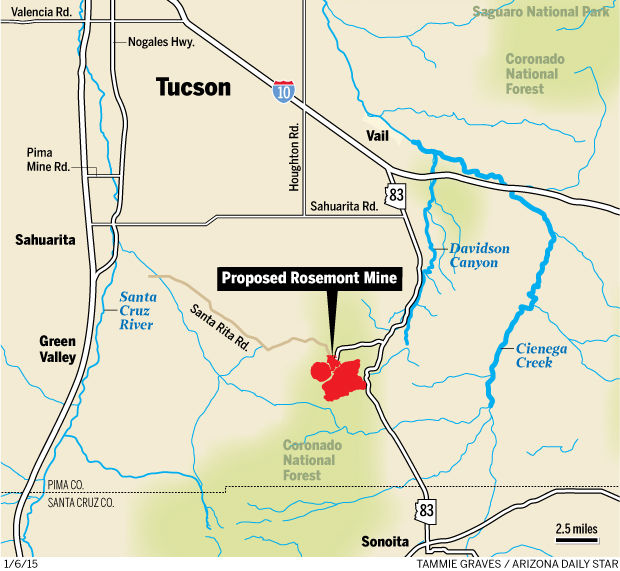 The appeals court decision concluded there's "substantial evidence" supporting ADEQ's view that the proposed mine won't generate emissions exceeding air quality standards, which would override legal disputes between the opposition group and ADEQ over whether a possible air quality violation would have required a permit denial. The decision was handed down by Appeals Court Presiding Judge Diane Johnsen, and was joined by Judges Randall Howe and Andrew Gould.
The mine is proposed for the Santa Rita Mountains, 30 miles southeast of Tucson, and would employ about 400 persons in producing 243 million pounds of copper yearly. Before starting construction, it also needs a favorable final decision from the U.S. Forest Service and a federal Clean Water Act permit from the U.S. Army Corps of Engineers. Those decisions are expected sometime this summer.